Hey Friends,
Here's the problem with online marketing, people are always looking for the next shinny object to make money. Or the next best software to build and grow their traffic and email list.
More and more people are turning to the internet for a way to make a living. But they soon find it's hard, and can be very tricky for some to get on with.
They soon end up, giving up and turning back to the day job that they hate.
The long hours and the pay that just simply sucks big time. You find that when you do get paid, you'll pay the monthly bills, pay the rent or mortgage, may be take the family out for a day or two...
But, then there's nothing left and you back to the same weekly and monthly struggling, and then you are just waiting for the wages to be paid again...I know this feeling very well, as I lived it for years with my own family...
Hi, my name is Simon.
I was a painter and decorator for years and lived, working long hours for crap pay and struggling day in day out. Never having enough to really live, just working to pay bills and take a day off once in a blue moon.
Well, for me it was the end of May 2008 when I fell bad and had a major illness.
I was taken down with Server Acute Pancreatitis and in hospital for 3 and a half week, had pipes place everywhere, including a food tube place up my nose and feed on liquid food for the next 7 weeks...
WOW, IT WAS BAD...
Was also given Morphine an automatic pump for the pain, well this part was fun really, as I was pressing that button may be a bit more than I should of.. he he (was off my nut most days)...
Well, without boring you with all the details, this illness left me out of work as I was in to much pain and was very very weak.
I started to look online for other was to make an income, it was needed badly as the debts where piling up even more than they where in the first place.
I needed to do something...
So, I started with setting up a blog and monetized it with adsense and offered affiliate programs.
But, the blog never really made anything and didn't get many visitors.
I also wrote a couple product reviews for affiliate products that I had used, and managed to sell a couple copy's for a small commissions.
However, the above never made anything consistent, and soon fell flat on it's head.
After trying many things over the years, I did manage to find one program that worked for me and continues to work everyday.
Making a few quid here and there will and can make such a big difference in your life and business.
Here are a few screen shots of sales and earnings.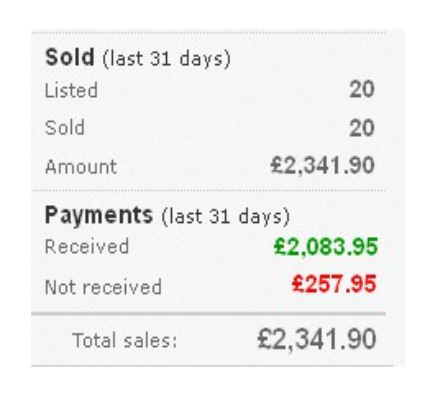 Now, in doing this program and the fact that it worked and worked well for me.
I have recorded how to do it in an 8 part video course.
I would love to show it to you, so you can have a go at it too.
This is a very easy copy and paste simple method to make a consistent income everyday and very scalable.
Can also be done part time or full time, just depends on how much time you wish to put into it. I my self do it only part time now.
You can take this video course right now and be earning within the next few days, once you have everything set up.
As I'm a simple guy who like to help other in the online space and to get moving and making an income. I wish for you to get started too, so right now as this course is new....
I'd like to offer it to you today, for the very low price of $45.00

However you've got to be quick as I'm going to be setting a higher price real soon.

The new pricing will look something like this
$499.00 one time fee

$69.00 per month

All my best and hope to see you on the inside soon..

- Simon Newcombe.